Free Instagram Profile Mockup
A free, fully customizable, high-resolution PSD mockup of an Instagram profile on an iPhone 14 Pro on a solid background. Choose between light or dark mode, customize the profile name and description, and add personalized posts. Ideal for presenting brand logos in a social media context or visualizing an Instagram layout planner. The background can also be turned transparent, making it easy to incorporate the iPhone mockup into any design.
Adobe Photoshop is required to edit this PSD mockup.
How to use
If you are new to Photoshop, follow the following guide on how to use this mockup. Although it's very easy and straight forward, this can help you if you're stuck.
First, download and open the PSD file. You will find the mockup ready to be customized. Since this mockup gives you the option to choose between light and dark mode, disable the layer that shouldn't be seen by clicking on the eye icon of that layer.
Now double click on the thumbnail image of the layer you choose to display, named [DOUBLE CLICK]. That way you will open the smart object in a new file. Here you can edit all the profile information, like the name, the amount of followers, etc. simply by chosing the type tool and clicking on the specific text.
To edit the profile picture and posts, simply double-click on the thumbnail, which will open the smart object and allow you to add your designs. When you're done, don't forget to SAVE ALL the opened smart objects before closing. Return to the initial file, where all the designs should be updated and export your custom Instagram profile mockup.
This free mockup is highly customizable and gives you the option to choose light or dark mode to display your Instagram profile page. Simply select one layer and disable the other.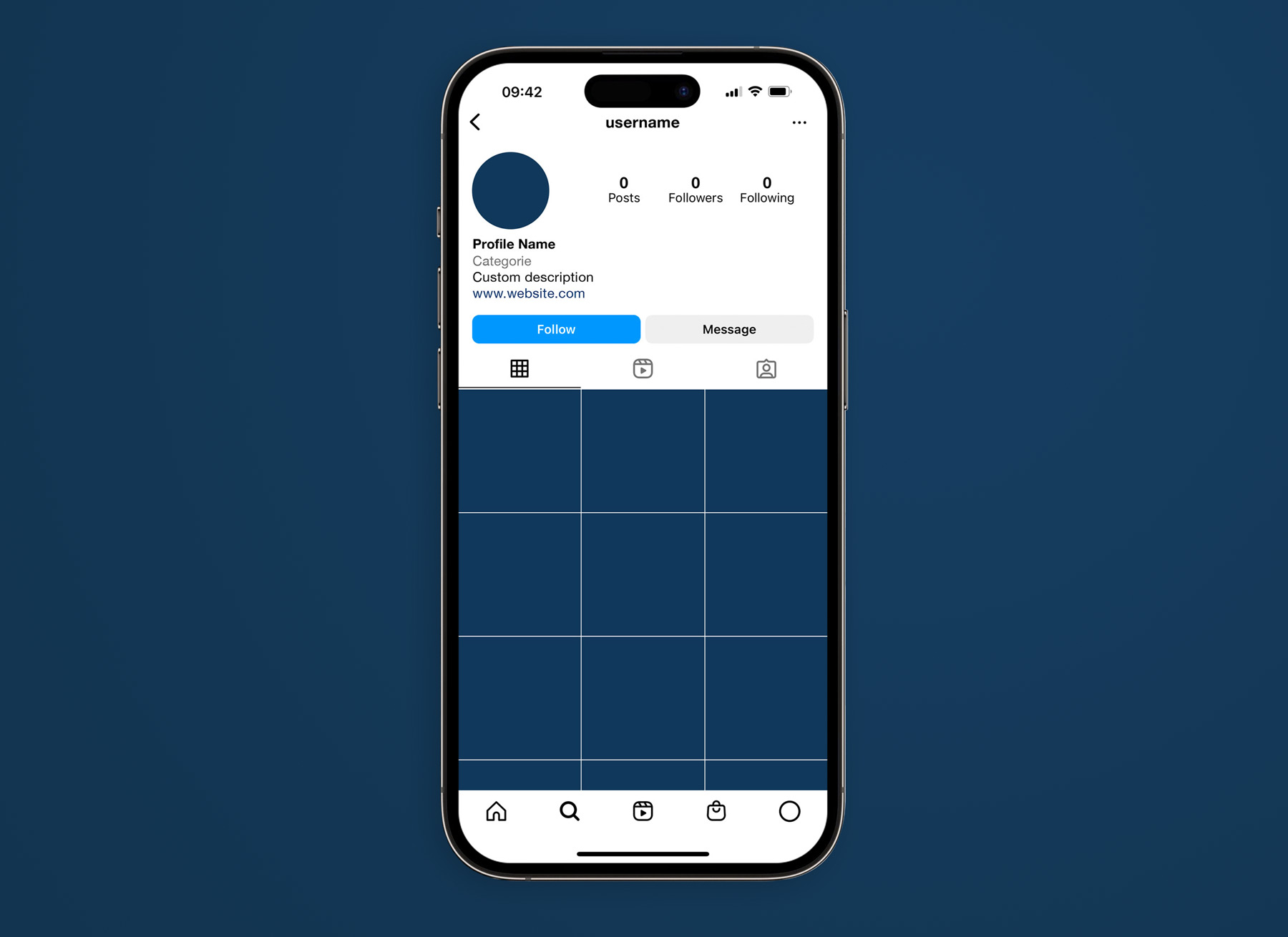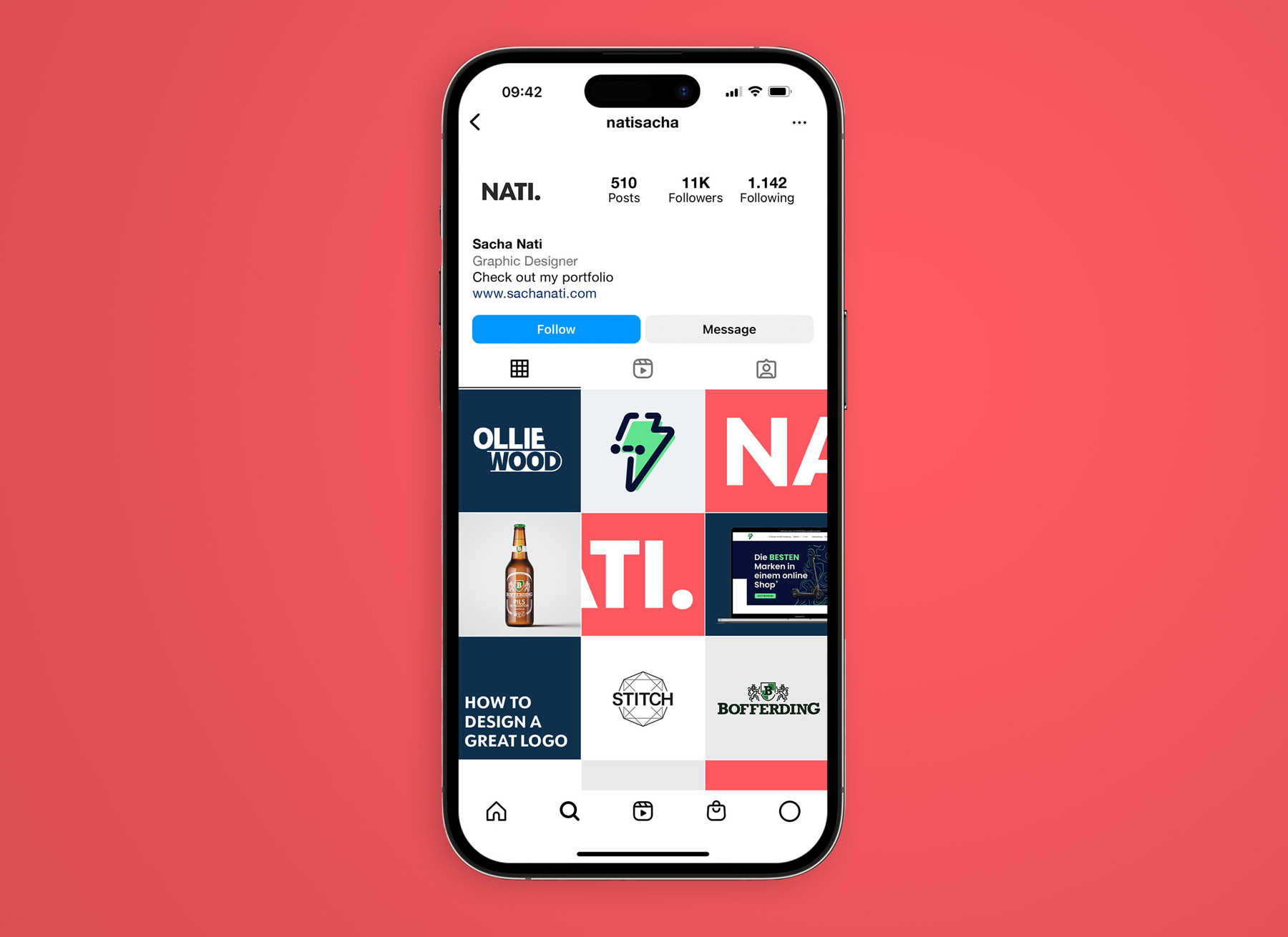 Give your final image the look you want! Add your profile picture, name, category, profile description, number of posts, followers, and follower count, and view your posts. Smart objects make it easy to add your images.
If you want to display your Instagram profile in a more minimal and reduced style, you can also hide the iPhone and display only the screen.
DONATE
If you enjoy this free mockup, please consider supporting me with a small donation.
DOWNLOAD
Photoshop PSD file, 3500x2546 px
Free for non-commercial use only. Please contact me under contact@sachanati.com for commercial licenses.
By downloading this file, you confirm to have read and agree to the license agreement.
Flag Mockup
by
Sacha Nati
is licensed under a
Creative Commons Attribution-NonCommercial-ShareAlike 4.0 International License
.